Maya Gavric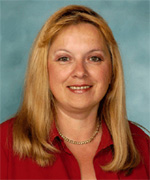 Sales Representative
Office: 519-756-8811 ~ Fax: 519-756-6241 ~ Direct: 519-755-5451
TECHNOLOGY IS KEY TO OUR SUCCESS
Technology is key to our success in the Real Estate world. My reputation as an innovative marketer is well founded. Although BRANTREALTY.COM is a key part of my marketing, it is only one component. My marketing is fully integrated from the Internet to print advertising. If you decide to have your property listed with me you will have: online advertising on Google Search Engine, 3D VIRTUAL TOUR, your property will be cross-listed on the company main site, my personal web site brantrealty.com, other coooperating websites and MLS.ca websites, with guaranteeing maximum exposure within the real estate industry.
HOW I CAN HELP
AS A SELLER'S AGENT
Making the decision and preparing to sell your home is very often a stressful and traumatic time. When I show you the current market statistics and explain what I and my company can do to help, you will see that as a Team we can make this happen.

MY PROMISE

If you are selling your home, as a Seller's Agent, I promise to do everything in my power to get you the most amount of money in the least amount of time with the fewest hassles possible.


Free Market Evaluation of your home


Exclusive Marketing Action Plan - to help your home sell faster


Consistent Advertising - in local newspapers on a regular basis


Internet Advertising- exposes your home to the world


Relocation Network - to make your move across North America easy


24 Hour Paging - I'm easy to contact
HOW I CAN HELP AS A BUYER'S AGENT
If you are buying a home, as a Buyer's Agent I promise to help you find the right property at the right price and familiarize you with the community to help you with your neighbourhood and property choices. I will consult with you to determine your particular real estate needs, maintain your confidentiality and represent your best interests throughout your buying process. I will help you define your financial ability to purchase, and explain to you alternative methods of purchasing and financing. I am only a phone call away and eager to talk to you about any ideas or concerns you may have.
OTHER WAYS I CAN HELP
Provide a Referral Form (if appropriate), offering you the services of a cooperating office at your new destination to assist with your search for a new property.

Assist you with arrangements for a variety of relocation services, and provide a Referral Form, which offers you the services of a cooperating office in your area (where available) should you require assistance in selling your existing property.

I appreciate your allowing me to help you with your property purchase. If at any time you have a question, concern, comment or suggestion, please CONTACT ME.

"The highest compliments my clients can give me is the referral of their family, friends and business associates. Thank you for your trust."