Virtual tours work for all size companies creating sophisticated, yet user friendly interactive presentations for any business that needs to show off their environment, whatever it may be. Presentations with virtual tour generally offer a more concise and compelling experience.
Virtual tours can be used in a number of different ways:

To demonstrate a product at your desk or in front of interested parties.

To present property to potential buyers and save a lot of wasted trips.

Use virtual tour to show the quality of your previous developments or designs.

Show off your manufacturing facility to the customer in your presentations.

Use virtual tour to inform your existing or future patients about your health care facility or treatment.

Virtual tour can be used to inform family members about your nursing home, assisted living or senior care facility.

Great for showing off your sport or fitness facility to prospective or new members.

You can use virtual tour in showing off all the features inside each car, boat model, charter rentals, etc.

You can email the virtual tour to interested parties.

You can order disc or CD with your virtual tour and give it to interested parties or use in your presentations.

You can play virtual tour on your business or personal website or use it for social media.

Virtual tour can play in your Marketing Suite.

Virtual tours can have unique look and they can be company branded with your Company's logo and colors.

Once a virtual tour has been created, you can link it anywhere you want.
Virtual tours are efficient and effective speakers for the products, properties or services you are selling. They are an excellent marketing tool for your business, be it product or services demonstration or residential or commercial property presentation or whether you are an agent, developer, artist, interior designer or any kind of entrepreneur.
Virtual tour can be custom made for your business. They can include online catalogues, panoramic images for your attractions, travel presentations, online real estate listings, used or new car listings, boat listings, hotel and restaurant services, and many many more. Common applications include: real estate, travel, tourism, art museums and galleries, entertainment, medicine, science, technology, eCommerce, product presentations and auctions.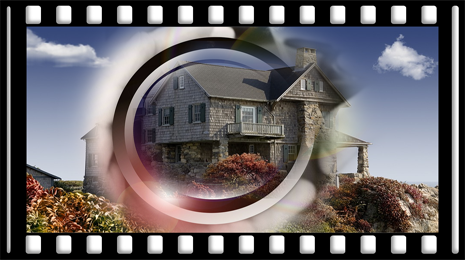 With virtual tour you have the opportunity to show the best aspects of your business, products, or property to potential buyers or users of your services. Simply order a virtual tour demonstration and make your business open to the public 24/7 with web-based virtual tour.
Virtual tour will bridge the distance for you, and you will not need extra expenses for travel, phone calls, even dinner. Your viewers can have access to information through the Internet from everywhere at any time of day, which will make your business open to the public 24/7.