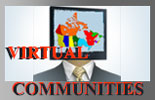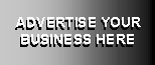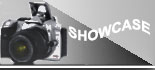 If you believe that our reasonably priced quality Virtual Tour would add value to your business, we invite you to try out our services. We guarantee our services will meet or exceed your expectations!

The County of Brant
The County of Brant is a small, pre-dominantly rural municipality located in Southern Ontario (in the centre of Grand River County, where the Grand and Nith rivers meet), approximately 100 kilometers southwest of Toronto. The original County of Brant was originally formed in 1851 when an act was passed separating it from the United Counties of Wentworth, Halton and Oxford. It is bordered by the Region of Waterloo, City of Hamilton, Haldimand County, Norfolk County, and Oxford County.

The original County comprised the six historical townships: Brantford Township, Ontario (Brantford, Mount Pleasant); Burford Township, Ontario (Burford, Scotland); Oakland Township, Ontario (Oakland); Onondaga Township, Ontario (Onondaga); South Dumfries Township, Ontario (Paris, St. George, Glen Morris); Tuscarora Township, Ontario (Six Nations Indian Reserve, New Credit Indian Reserve)

Brant County as we know it today, is the "community of communities" and it was incorporated from the remainder of Brant County, after Brantford was separated. Visit County of Brant Official Web Site

Communities in Brant: Bishopsgate, Bruces, Burford, Burtch, Cainsville, Cathcart, East Oakland, Etonia, Falkland, Four Ponds Corners, Glen Morris, Gobles, Harley, Harrisburg, Hatchley, Langford, Lockie, Maple Grove, Middleport, Mount Pleasant, Mount Vernon, Mount Vernon Station, Newport, Northfield Centre, Oakland, Onondaga, Osborne Corners, Paris, Pinehurst Park, Scotland and St. George.

Despite its marketing name, it is not a county by the standard definition, as all municipal services are handled by a single level of government. The City of Brantford, while surrounded by Brant (and included in the Brant census division), is a single-tier municipality. Also included in the census division is the Six Nations Indian Reserve and the New Credit Indian Reserve.



Communities:


Click on the product menu to the left to find more info about products and services we provide. Use the showcase menu to the right to see a selection of our example virtual tours and featured virtual tours.

Please feel free to order by using order button from the product menu to the left or to contact us if you want to explore more possibilities.